Minden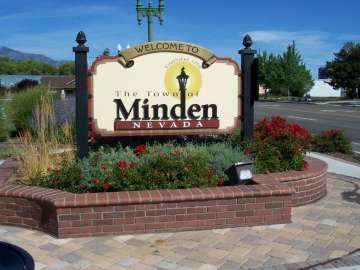 Minden like Gardnerville is a great community to call home. Minden & Gardnerville are two sibling towns that abut each other and offer the residents of both communities endless activities to enjoy year round. Minutes from Carson City and within an hour of Reno Minden is easily accessible from everywhere. The Minden Tahoe Airport allows small aircrafts to access the Carson Valley without having to drive to Reno. Minden encompasses different areas including: Downtown Minden, Johnson Lane, North Minden and The Airport corridor.

Downtown Minden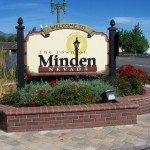 Minden has a great downtown area that enables residents to enjoy concerts in the park, car shows, and farmers markets. Nice retail, medical facilities, and restaurants along with the spectacular views of the Sierra Nevada Mountain Range make Minden a great choice! Most properties located in the Downtown Minden area are located in subdivisions or near the Minden Park. This area is perfect for people looking for an relaxed lifestyle and enjoy strolling around town and restraunts and living close to the many events Minden hosts throughout the year. With the new Minden Distillery and the Carson Valley Inn close by there are endless activities! Downtown Minden includes many subdivisions such as: Winhaven, Westwood and Minden Village. Downtown properties straddle the Highway 395 corridor and allow easy access to the entire Carson Valley.
Downtown Gardnerville/Minden Homes range from: $115,000 to over $1,000,000
Helpful Links for Minden & Gardnerville:
Town of Minden
Town of Gardnerville
Minden offers a variety of properties including custom homes, tract homes, ranches, vacant land, commercial properties, and a rich industrial area.
Downtown Minden Homes Range from $235,000 to $2,000,000
Downtown Minden Vacant Land Ranges from $110,000 to $3,000,000
Johnson Lane area of Minden:
The Johnson Lane area of Minden encompasses properties on the East side of Highway 395 from Stephanie Lane to Johnson Lane. There are many different subdivisions and types of properties in this area from tract homes, custom homes on large acreages, custom homes on small acreages and vacant land. Johnson Lane area offers a rural yet neighborhood feel. There is easy access to BLM land and plenty of trails for horses and dirt bikes. So if you are looking for some elbow room or for a neighborhood you can find it here. Some of the subdivisions include:
Saratoga Springs: semi-custom tract development with homes on .25 acres and up. Nice well kept neighborhood with walking trails & parks.
North Fork Trails: Custom gated development with homes on .40 acres and up. Walking trail around the perimeter of the development.
Skyline Ranch: a Syncon development with homes on 1 acre- no horses allowed. Nice neighborhood with great views.
Bramwell Homestead– Custom homes on 1 acre, off of Stephanie close to Pinion Hills Elementary School.
Homes in Johnson Lane area range from $199,000 to over $1,000,000
Land in Johnson Lane area ranges from $100,00 to over $700,000
North Minden:
North Minden is the area North of Johnson Lane to the Jacks Valley Road stoplight. Neighborhoods in North Minden include Sunridge Golf Course, Indian Hills, Silvercrest and Jacks Valley. Within these neighborhoods area a variety of property types that range from tract homes, ranchettes, golf course homes, and custom homes. Living in North Minden allows for easy access to the large retail stores including Target, Wal Mart, Home Depot, Best Buy and a variety of restaurants. Many like this area also because it is within minutes to Carson City.
Homes in North Minden range from $110,000 up to $700,000
Buckeye/ Pinenut areas of Minden & Gardnerville
The Buckeye/ Pinenut areas of Minden and Gardnerville are also considered "The East Valley." This area consists of properties on larger lots- mostly an acre and up. There are subdivisions with custom homes and CC&R's that include Sterling Ranch Estates, Starview Ridge, Pinion Ridge and Wildflower Ridge along with larger parcels with no CC&R's. Most areas are very horse friendly, but there are a few that do not allow horses. The Pinenut Mountains surround the East Valley and are great for dirt bike riding, horseback riding & hiking. The East Valley has great views of the Sierra Nevada mountain range and a convenient location for shopping in downtown Gardnerville. Schools that are zoned for the East Valley properties include: Minden Elementary, Gardnerville Elementary, CC Meneley, Carson Valley Middle School, Pa Wa Lu Middle School & Douglas High School.
Houses in the East Valley Range from: $200,000 to $2,500,000
Vacant Land in the East Valley Ranges from: $150,000 to $600,000
Helpful Minden/ Gardnerville Links:
The Town of Minden
The Town of Gardnerville
Minden Google Map
Gardnerville Google Map
Carson Valley Chamber of Commerce
Airport Corridor:
The Airport area of Minden is located on the east side of Highway 395 between Johnson Lane and the intersection of Highway 395 & Highway 88. The Minden Tahoe airport is located on 990 acres and serves a variety of aviation activities, but no commercial use. Also located in this area is the Meridian Business Park. The Meridian Business Park is a large industrial development with properties for sale and lease. This area is mainly Minden industrial property.
Visit our commercial website for more information on industrial space available.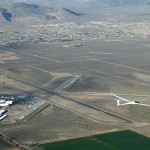 Helpful Links:
Gillmor Coons Real Estate Group Commercial Web Site
Minden Tahoe Airport
Sorry we are experiencing system issues. Please try again.
Minden Homes for SaleMinden Lots and Land for SaleMinden Commercial for SaleMinden Multi-family for Sale


Minden Homes For Sale

Sorry we are experiencing system issues. Please try again.