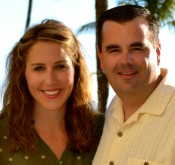 Hi and thanks for visiting our website. Gillmor Coons Real Estate Group is a full service real estate office located in the center of beautiful Genoa, NV. Chad & Gina Coons started the company in 2004 and have consistently been ranked as some of the top Brokers in the area. Chad & Gina Coons live in Genoa on 40 acres with their three daughters and a variety of animals including horses, dogs, cats, cows & donkeys! The Coons moved to Genoa in 2001 from Reno and both were born in the Bay Area.
Gillmor Coons Real Estate Group has an extensive knowledge base of local real estate market including Genoa Lakes Golf Course & Resort, Eagle Ridge, Canyon Creek Estates, Alpine View, Town of Genoa, Foothill corridor and the entire Carson Valley. Chad Coons has also been involved in many of the large ranch purchases/sales in the area.
Chad & Gina Coons are both University Nevada Reno alumni. Chad graduated with a BA in business and Gina with a BA in Education. We are Brokers in California and Nevada and Chad is a CCIM (Certified Commercial Invesment Member) and specializes in Northern Nevada commercial real estate & South Lake Tahoe commercial real estate. If you are interested in commercial properties please visit our commercial real estate website.
Gillmor Coons Real Estate Group continues to be the top real estate firm in sales in the Genoa area and we would love to help you discover the quality of life that we appreciate here. If you have any real estate needs let us know and we can help you start your journey!
Sincerely,
Chad Coons & Gina Gillmor-Coons